The Princess Switched 3
Netflix
Directed by Mike Rohl
With Vanessa Hudgens and cast. Due for release November 2021
A Castle for Christmas
Netflix
Directed by Mary Lambert
With Brooke Shields, Cary Elwes and cast. Caroline was Choreographer on this film. Due for release November 2021.
Last letter from your Lover
Blueprint Pictures
Directed by Augustine Frizzell
From the best selling book by Jojo Moyes. With Shalene Woodley, Felicity Jones, Callum Turner and Nabhaan Rizwan. Choreography throuhout by Caroline Pope. Due for release March 2021.
The Princess Switched 2
Netflix
Directed by Mike Rohl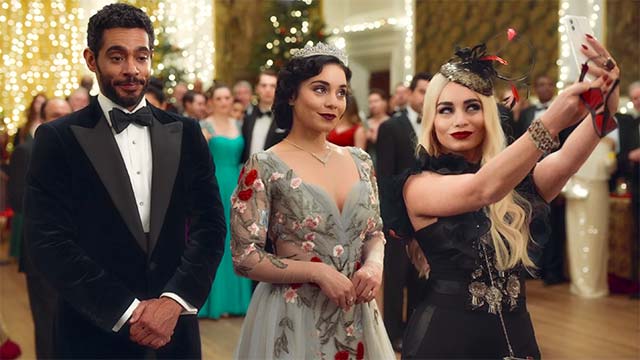 With Vanessa Hudgens and Nick Sager this was the global No1 film for Netflix during it's first week at Christmas 2020.
The Hustle
MGM
Directed by Chris Addison
With Anne Hathaway, Rebel Wilson and Nicholas Woodeson
Swimming With Men
Met Film Production
Directed by Oliver Parker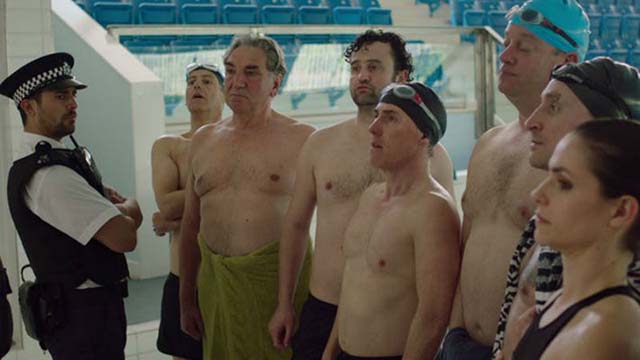 Finale Dance with Rob Brydon, Adeel Akhtar, Jim Carter, Rupert Graves, Daniel Mays, Thomas Turgoose, Charlotte Riley and cast
Bees Make Honey
Independent
Written and Directed by Jack Eve
Produced by AJ Riach. Choreography and movement directing (with Alice Eve, Josephine de La Baume, Wilf Scolding Ivanno Jeremiah & cast)
Goodbye Christopher Robin
Fox Searchlight
Directed by Simon Curtis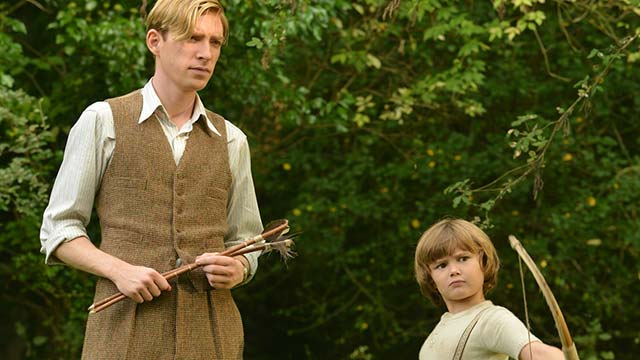 Movement Direction throughout (including PTSD or Shell Shock as it was then known) period physicality and choreography with Domhnall Gleeson, Margot Robbie and cast.
Another Life
Winchester Films
Directed by Philip Goodhew
(with Ioan Gruffudd, Imelda Staunton, Tom Wilkinson, Rachel Stirling)
Hot Fuzz
Big Talk Productions
Directed by Edgar Wright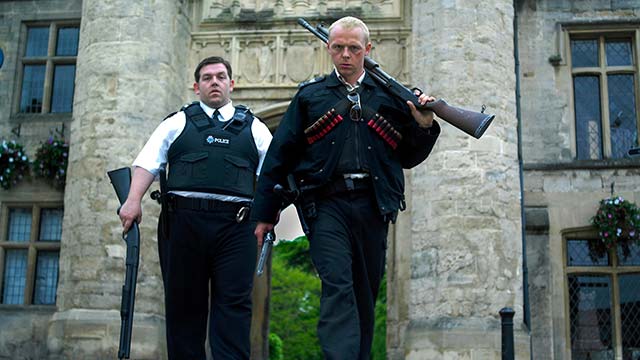 (with Simon Pegg, Martin Freeman, Bill Nighy)
Jane Eyre
Miramax
Directed by Franco Zeffirelli
(with Charlotte Gainsbourg, William Hurt, Anna Paquin)
Wuthering Heights
Paramount Pictures
Directed by Peter Kosminsky
Produced by Mary Selway (with Juliette Binoche, Ralph Fiennes, Janet McTeer)
Labyrinth
Delphi V Productions
Directed by Jim Henson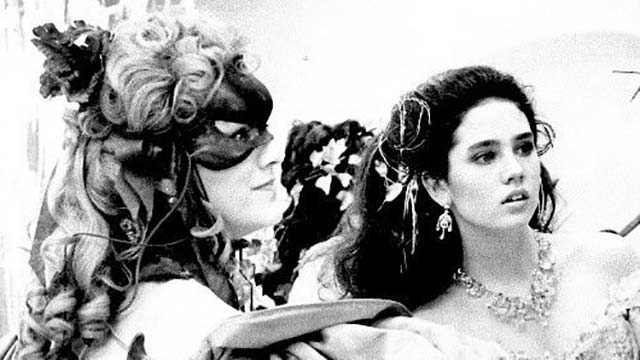 Produced by George Lucas (ballroom scene with David Bowie, Jennifer Connelly)
Foundation
Apple TV
Directed by Rupert Sanders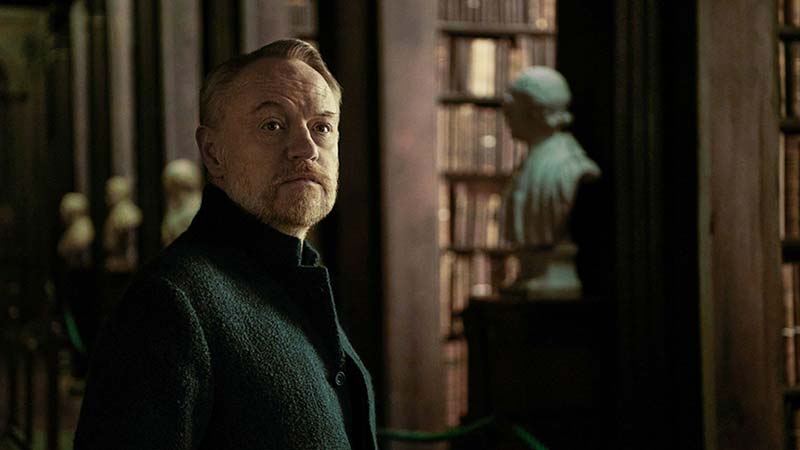 Caroline was series Movement Director on this David S Goyer project based on the Issac Asimov trilogy. Jared Harris, Lee Pace, Laura Birn, Cassian Bilton, Lou Llobell, Leah Harvey and cast. First aired September 2021.
Doctor Who S12
BBC
Directed by Emma Sullivan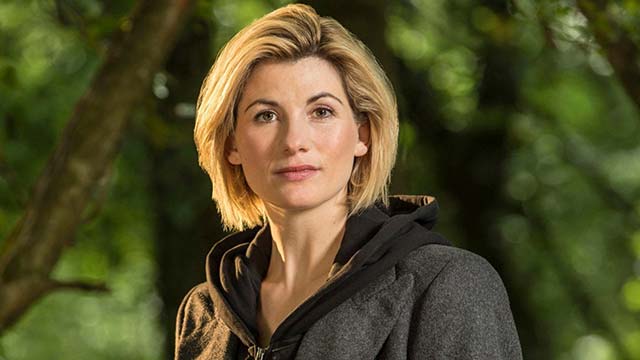 With Jodie Whittaker, Bradley Welsh, Tosin Cole, Mandip Gill and cast. Caroline worked on movement for one of The Doctor's arch adversaries and choreography for the team in the new series.
His Dark Materials
BBC
Directed by Euros Lyn
With Dafne Keen and cast. Caroline was Movement Coach for the aerial witches
Delicious
Sk1 / ABC
Directed by John Hardwick
With Dawn French, Franco Nero, Ian Glen, Ruairi O'Conner, Aaron Anthony, Mark Letheren, Risteard Cooper, Tanya Reynolds and cast.
Mr Selfridge S4
ITV / Masterpiece
Directed by Robert Del Maestro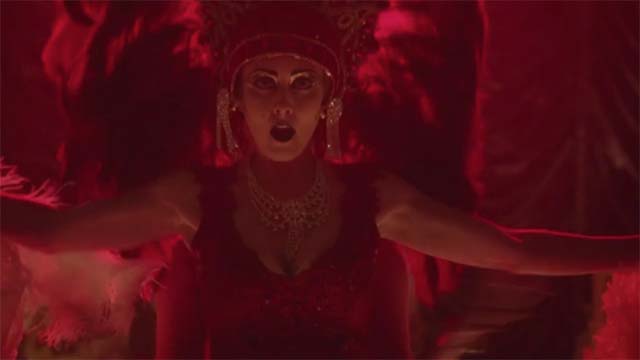 Rob Evans, Joss Agnew, Lawrence Till, Bill Anderson, Fraser MacDonald Caroline worked as Series Choreographer.
Love, Nina
BBC
Directed by S J Clarkson
Screenplay by Nick Hornby after the book by Nina Stibbe. Caroline worked as Preparatory Movement Coach to the child actor Ethan Rouse.
You, Me And The Apocalypse
Working Title / NBC
Directed by Saul Metzstein
With Mathew Baynton and Joel Fry.
Jekyll And Hyde
ITV
Directed by Colin Teague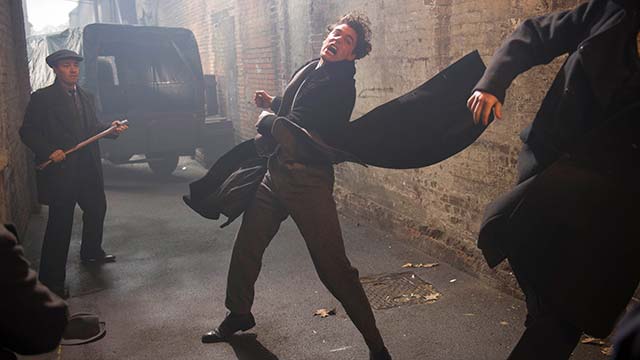 With Tom Bateman, Natalie Gumede, Ruby Bentall & Niamh Walsh.
River
BBC
Directed by Jessica Hobbs
With Stellan Skarsgard and Nicola Walker
Mr Selfridge S3
ITV
Directed by Rob Evans, Robert Del Maestro, Joss Agnew, Lawrence Till
With Jeremy Priven, Hannah Tointon, Trystan Gravelle, Amy Morgan, Greg Austin and cast.
Mr Selfridge S2
ITV
Directed by Anthony Byrne
Including a Tango for 'Kitty' played by Amy Beth Hayes.
Scrutiny
Directed by Richard Elson
Pilot thriller written by Richard Elson. A peep show dance for Charlotte Gascoyne
Nearly Famous
Kudos
Directed by Sheree Folkson, Mat Whitecross, John Hardwick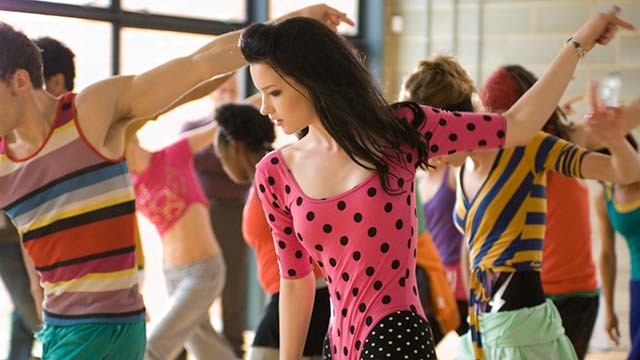 The Nearly Famous mini series for Kudos TV debuted on Channel 4's E4 in November 2007. Caroline worked with this young cast including Talulah Riley and Aaron Taylor Johnson.
Scarlet And Black
BBC
Directed by Ben Bolt
With Ewan McGregor and Rachel Weisz.
Demob
Talk Back Productions
Directed by Robert Knight
With Martin Clunes, Griff Rhys Jones, Samantha Janus.
Only Human
Dior
Photographer Kurtiss Lloyd, Producer Ash K Halliburton. Film and copy.
Movement direction by Caroline Pope
Jigsaw - New Wave
The National Film and Television School
Directed by Roland Kennedy
With Leo Hatton and Tom Greaves. 2018 Clio Award winner and Silver Arrows nominee.
Scottish Widows
Twenty Twenty
Directed by Paul Stuart
New campaign (Model Amber)
Voltaren - GSK
Saatchi & Saatchi / Ridley Scott Associates
Directed by Toby Dye
'You Are As Old As You Move' Shadow Play with Marion and Digger Booth
Superga - My Summer Holiday
Twinset Films
Directed by Twinset Films
Movement direction by Caroline
Toyota - Lexus
Rattling Stick
Directed by Daniel Kleinman
Producer Johnnie Frankel. Puppetry language.
Mars - Galaxy
Rattling Stick
Directed by Daniel Kleinman
Produced by Johnnie Frankel. Caroline developed the Audrey Hepburn movement quality .
Coca Cola
Hungry Man
Directed by Bryan Buckley
Producer Mino Jarjoura. Pre shoot casting choreography in London
Unilever - Walls
MoFilm /Loewe
Directed by Pete Williams (Stay Gold)
Produced by Kasia Malipan
Top Shop
Flax Films
Twinset Films
Caroline worked on the movement with the models for several Twinset Films directed ads.
Temperley London
Flax Films
Twinset Films
Ant and Dec - Push The Button promo
ITV
Directed by Chaka Sobhani
King Lear
Theatre Royal, Bath
Directed by Lucy Bailey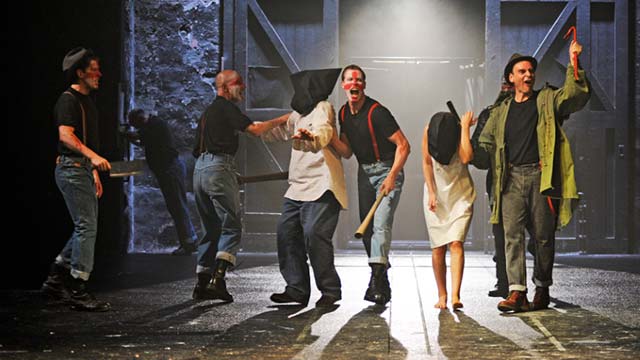 Designer William Dudley. With David Haig as Lear
A Christmas Carol
Tabard Theatre, London
Directed by Simon Godwin
James and the Giant Peach
Theatre Royal, Northampton
Directed by Dani Parr
All the Daughters of the War
National Theatre Studio
Directed by Jonathan Harper
Writen by Charlotte Keatley
Medea
The Almeida
Directed by Jonathan Kent
The Almeida's production directed by Jonathan Kent with Diana Rigg as Medea won an Olivier when it transferred to the West End and then a Tony award in New York on Broadway.
A Doll's House
West End / Broadway
Directed by Anthony Page
Produced by Thelma Holt  and with Janet McTeer and Owen Teale. 1997 Tony Awards Winner: best director, best actress, best actor, best revival.
The Three Musketeers
The Gate
The Three Musketeers
With Lee Simpson.  Time Out award winner.
Trilby and Svengali
Shared Experience
Directed by Nancy Meckler
Dr Faustus
Contact Theatre
Directed by Bridget Larmour
Never Better
National Youth Theatre at the ICA
Directed by Dean Byfield
The Sound of Music
West Yorkshire Playhouse
Directed by Irina Brown
Macbeth
Buxton International Festival
Directed by Elijah Moshinsky
Critically acclaimed movement scenes throughout.
Kiss Me Kate
Theater Magdeburg
Directed by Walter Sutcliffe
Designers Timo Dentler and Okarina Peter
Mireille
New Sussex Opera
Directed by Tony Baker
Listed as one of "The Hits of The Year" in the Telegraph revue of 2011 with Sally Silver in the title role and the wonderful amateur chorus.
The Abduction from the Seraglio
Opera North
Directed by Tim Hopkins
Designer Gideon Davey
Of Thee I Sing
Opera North / Sadler's Wells
Directed by Caroline Gawn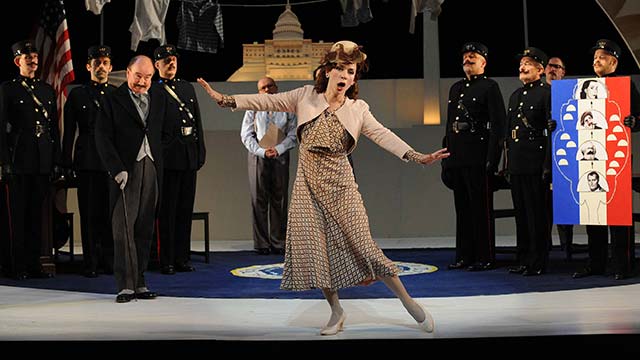 Let 'Em Eat Cake
Opera North / Sadler's Wells
Directed by Caroline Gawn
Semele
Royal Opera House
Directed by John Copley
Lohengrin
Royal Opera House Covent Garden
Directed by Elijah Moshinsky
Cheryomushki
Pimlico Opera/Lyric Theatre
Directed by Lucy Bailey
Eugene Onegin
English National Opera
Directed by Julia Hollander
Designer: Fotini Dimou
The Gondoliers
D'Oyly Carte
Directed by Tim Hopkin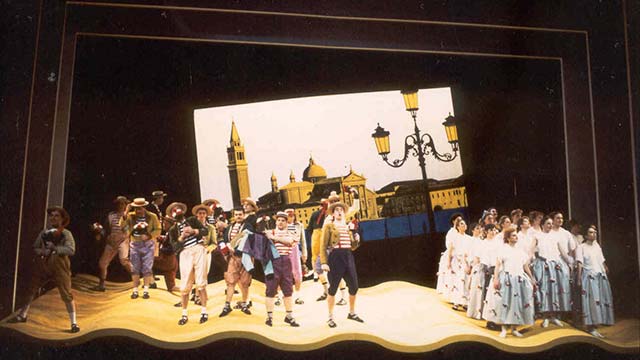 Designer  Nigel Lowery
Mary of Egypt
Aldeburgh Festival
Directed by Lucy Bailey
The world premier of this work by Sir John Taverner.
Noyes Fludde
Aldeburgh Festival
Directed by Lucy Bailey
L'incontro Improviso
Garsington Opera
Directed by Stephen Metcalf
The Marriage of Figaro
Scottish Opera
Directed by John Cox
Tannhauser
New Sussex Opera
Directed by Keith Warner
Short Films and Documentaries
Better To Be Lucky Than Rich
Directed by Roland Kennedy
Written and performed by Lily Ashley, cinematographer Krzysztof Trojnar, music by Hugo Hamlet and costume by Edie Ashley.
The Corridor
Black Dog Films
Directed by Toby Dye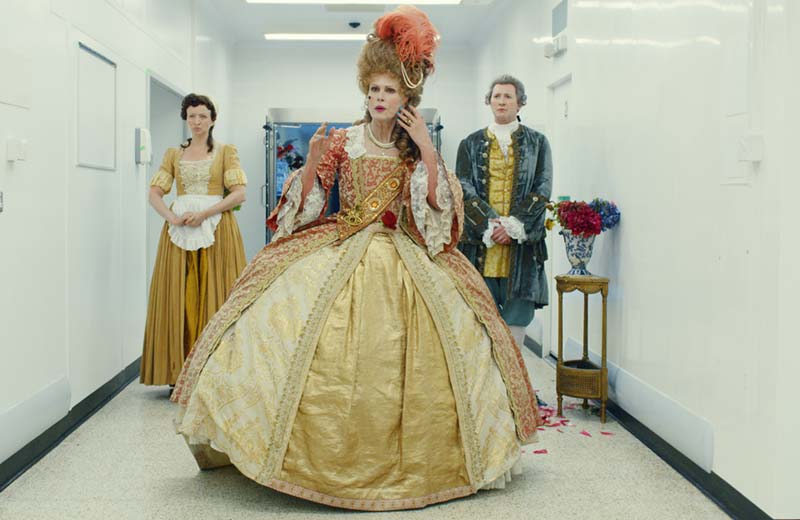 Four screen video installation for the 'Daydreaming with Stanley Kubrick' exhibition at Somerset House. Directed by Toby Dye with a Score by James Lavelle (Uncle) and Keaton Henson, Producer Rebecca Mills for RSA's Black Dog Films, Exec Prod Katie Dolan. Written by John Allison, Chris Boville & Toby Dye.
Brighter Borough
London Fashion Week
Directed by Georgia Parris
The directors first film for designer Louisa Parris at London Fashion Week, The Dance Film Festival, Lincoln Center New York and The London Short Film Festival.
Ropemakers
London Fields
Directed by Prue Waller
Winner of Swansea Festival Best UK Documentary, Honourable mention at Twin Rivers Festival
Syrup
British Screen Finance Ltd
Directed by Paul Unwin
Winner 1994 Cannes Film Festival Jury Prize, Best Short Film, Oscar Nominated 1995 Best Short Film, BAFTA nominated 1994 Best Short Film, Golden Palm Nominated Best Short Film
The Thinking Drinkers 'Heroes of Hooch'
Edinburgh and on tour
Directed by Jeremy Stockwell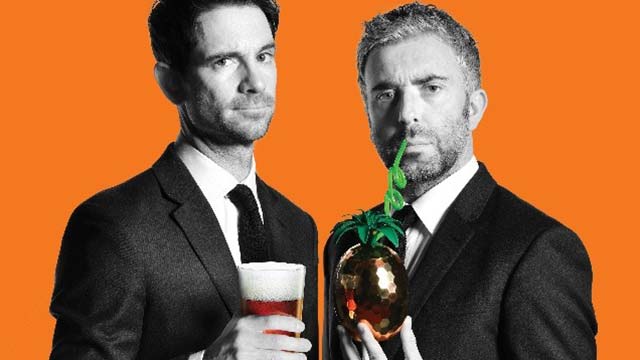 The new show for the stand-ups comedians lecture tour. Ben McFarland and Tom Sandham took The Thinking Drinkers 'Heroes of Hooch' on tour after their success at the Edinburgh Festival.
Spartacus
Serpentine, Tate Triennial, Miami, Berlin and Basel.
Directed by Monster Chetwynd
Several events including the Serpentine Summer Show with the performance artist and Turner Prize Nominee 2012.
Partita
Linbury Studio / Royal Opera House
Solo Aerialist and Rope Artist
Mimbre
National Theatre
Acrobatic trio
Taster
Southbank, London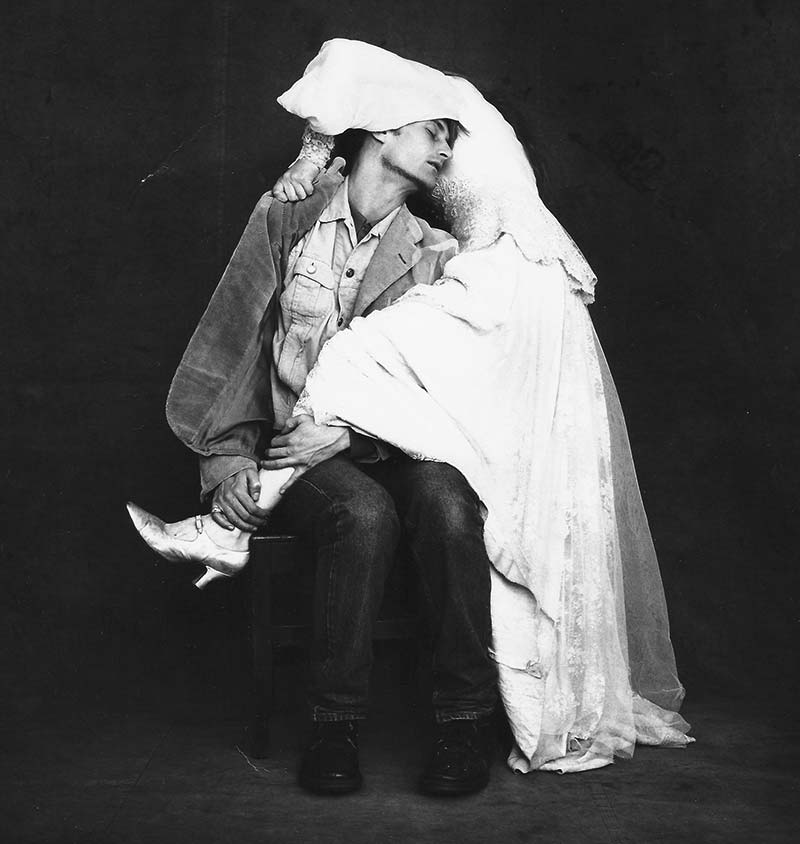 Caroline was the Choreographer in Residence at London's Southbank Centre for a community project with a hundred dancers and non dancers of all ages. The piece was about the sense of smell and the memories it can evoke.
The Soldiers Tale
The Donmar Warehouse
Directed by Caroline Pope
Covent Garden Festival. Designed by Laura Hopkins with Sam West as The Narrator.
El Tigre
Covent Garden Festival
Directed by Caroline Pope
Composer Ben Bartlett, conductor Charles Hazleworth, designer Laura Hopkins.
The Pillow Book Song
Queen Elizabeth Hall
Directed by Caroline Pope
The London International Opera Festival. Composed by Paul Barker. Installation Artist Susan Stockwell.
I Am Right You Are Wrong
Holland Park
Directed by Caroline Pope
Book launch for Edward De Bono.